SOURCE: CGCINT NIGER

In May 6 10:00 am, the commencement ceremony of Farie Bridge began. The president of the republic of Niger Mahamadou Issoufou attended this ceremony with the company of national congress speaker Amadou Salifou, chancellor Djibri Rafini, former president Salou Djibo, minister of equipment Ibrahim Naumo, cheif of Tillaberi Region and ambassadors from other countries. The directors of CGCINT Niger Branch were present at the ceremony as the representatives of the contractor.


Farie Bridge is 630 metres long, across the Niger River. This bridge will benefit local people by ending the inconvenience of using ferryboats and exploit the economic potential of Tillberi Region. Meanwhile, the bridge can also strengthen the connections between Niger and regional countries such as Burkina Faso, Mali, and Benin. The whole project has been deemed as the thrust of Niger's internationalization. President Mahamadou Issoufou pointed out the importance of the Farie bridge and its directive significance for similar projects.


President on ballgrader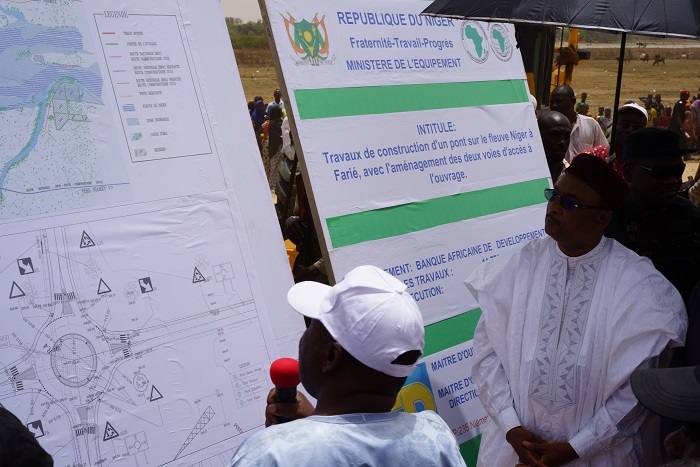 President enquires the project progress