SOURCE: CGCINT NIGER
At 10:00 a.m. of July 12, 2011, a grand ceremony was held at the MALI-BERO junction of Niamey city to mark the commencement of construction of the intersection flyover in MALI-BERO Avenue and ZARMAGANDEY Street. The project is a major public tender project that the Niger project department of China Geo-Engineering Corporation International Ltd. (CGC) wins this year, following the Kandaji dam farmland improvement project. The significant project, funded by the Nigerien government, is the first flyover in Niger and also the first major road bridge construction project won by CGC after entering the Nigerien market.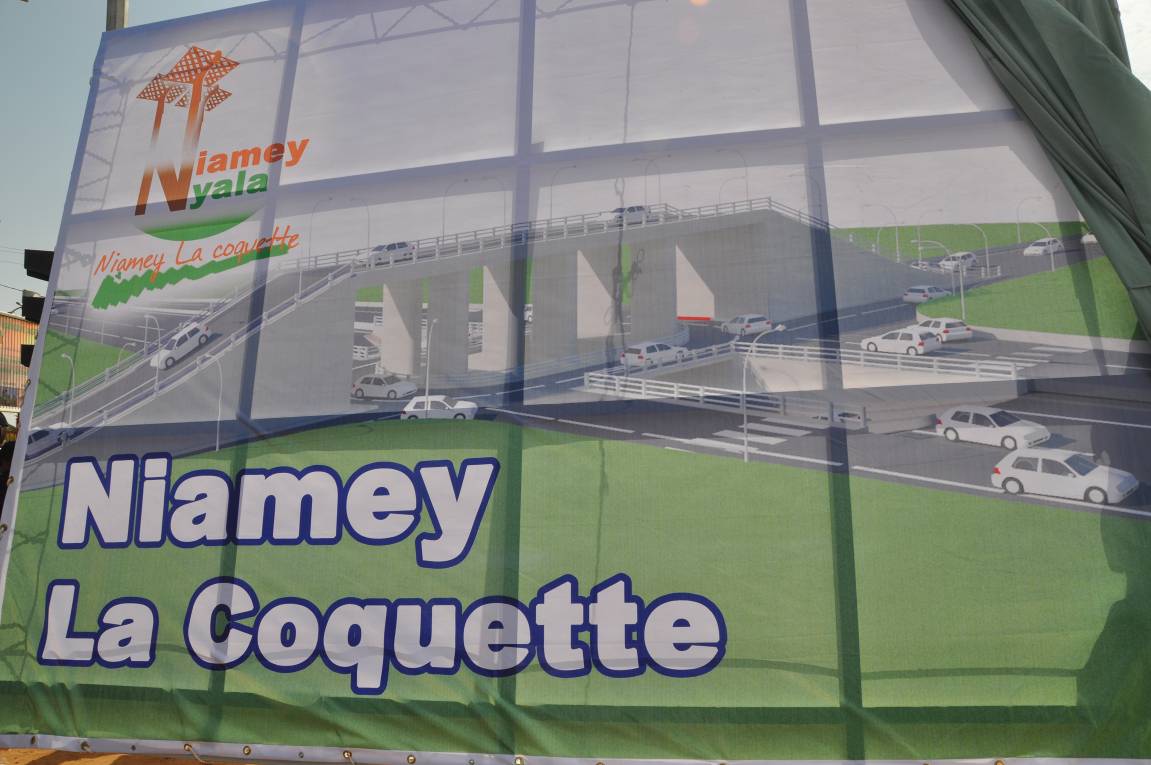 (Design sketch of Niger's first flyover)
The commencement ceremony was chaired by KALLA ANKOURAOU, the equipment minister of Niger. The Nigerien equipment ministry is the proprietor of the construction project. Nigerien President MAHAMADOU ISSOUFOU personally came to the site and unveiled the design sketch. Other senior officials congratulating the commencement at the site included Prime Minister BIRGI RAFINI, parliamentary speaker HAMA AMADOU. At the commencement ceremony, Nigerien President had a cordial talk with the manager of CGC Niger project department, enquired preparations and implementation plan of the project, and expected great hopes with CGC. He said he was glad to see a Chinese company assumes the construction of the first flyover of Niger. Chinese companies are well known for the sense of responsibility and work efficiency. He hoped CGC could bring with them quality and efficiency in the project, and set a good example for local companies and other foreign companies in Niger. The manager of CGC Niger project department briefed the President with preparations and construction plan of the project. He promised to fulfill the task with good quality on schedule, and make the first flyover a pride of the Nigerien people.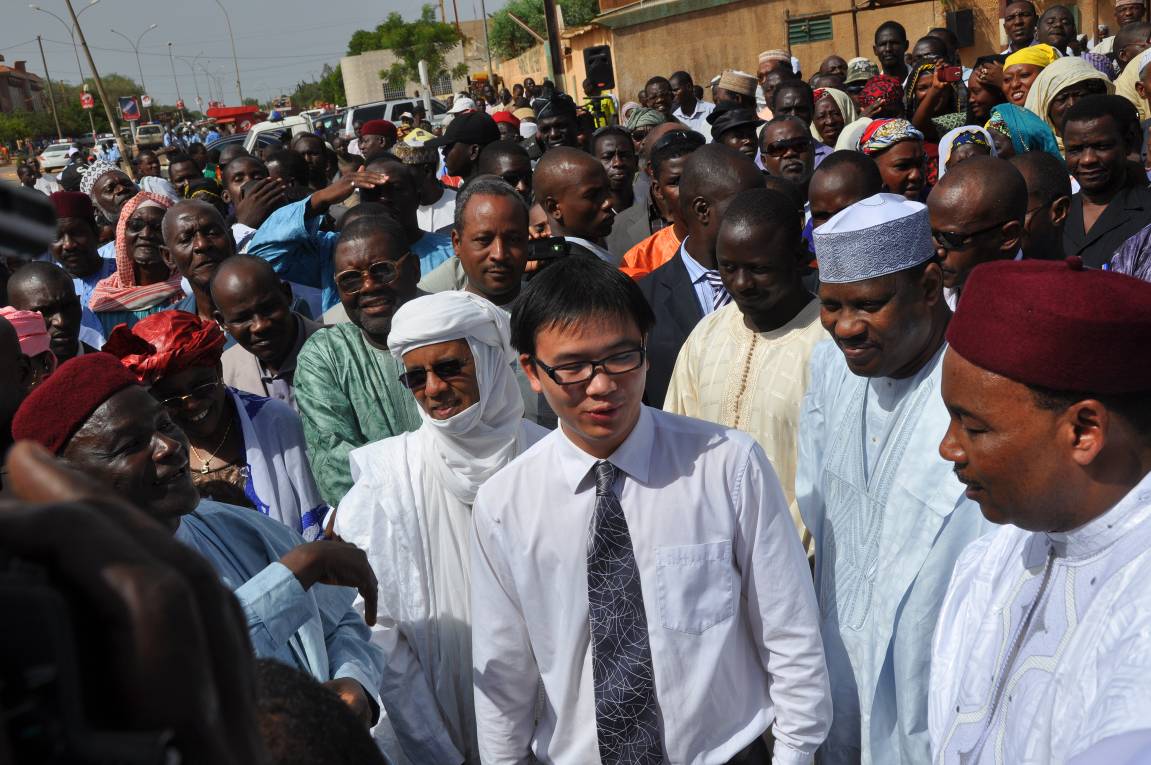 (Liu Qixi, CGC Niger project department manager, briefs Nigerien officials on the project.)