SOURCE: CGCINT Niger



On November 12, 2020, the completion ceremony of the Farie bridge constructed by our company was held in Gothèye, Tillabéry region in Niger. Accompanied by National Assembly President SEM Tinni Ousseini, Prime Minister Brigi Rafini, the General Salou Djibo, several Presidents of state institutions and members of the government, the President of the Republic of Niger, SEM Issoufou Mahamadou attended the celebration and cut the ribbon. Representatives of the investor African Development Bank and our company also attended the ceremony.

The successful holding of the ribbon cutting ceremony symbolizes the formal completion of the bridge. During the interviews, the President stressed the socio-economic benefit of such an infrastructure. The bridge was named after Djibo Bakari, an outstanding figure in the history of Africa and Niger. Connecting Niger with other neighboring countries, the bridge plays an important role in both Niger and abroad. The construction of the bridge will greatly meet the basic needs of the people in Tillabery region, especially in the areas of health, safety and poverty alleviation.



The President resident cuts ribbon.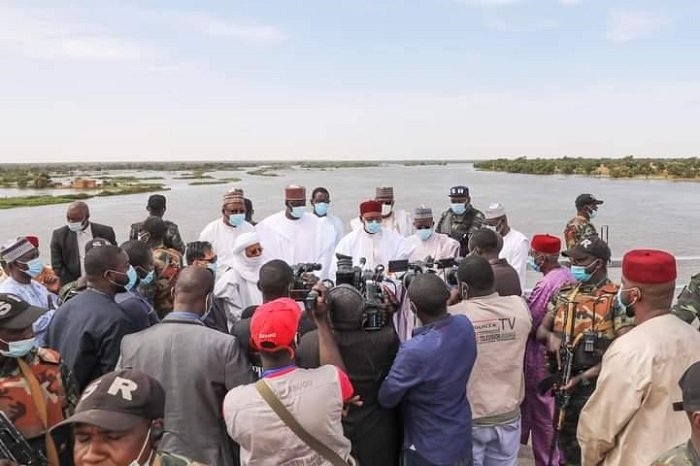 The president is interviewed by the media on the bridge.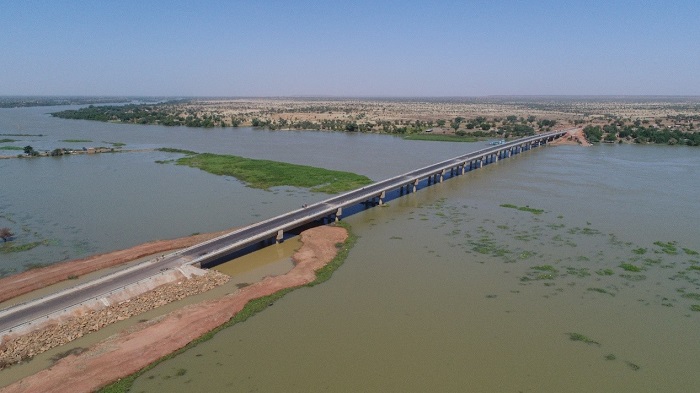 The completed bridge