SOURCE: CGCINT Niger



On March 29, 2021, the inauguration and opening ceremony of the Girl's Campus of the Islamic University of Niger, which was constructed by our company, was solemnly held in Niamey. Niger President SEM Issoufou Mahamadou, the National Assembly President and the Prime Minister of Niger, President of the Islamic Development Bank (IDB) and Secretary General of the Organization of Islamic Cooperation (OIC) attended the ceremony and delivered speeches. Representatives of some ministries and commissions of Niger, teachers and students, together with delegates from all walks of life and related parties involved in the project, and other representatives from international organizations also attended the ceremony. Our representatives in Niger were invited to the event.

 

The project was completed on January 15, 2021. Covering an area of about 11 ha, it includes 35 buildings with 5 colleges that can accommodate 2500 students. This campus is mainly devoted to young girls. The President fully affirmed the great contribution of the project to the social education's development of Niger, especially to the development of young girls' higher education. He noted that the completion of the campus represents a solid step towards Niger's central goal of "demographic transition". The President also expressed sincere thanks to all partners who contributed to such an investment, and spoke highly of the construction quality of the project.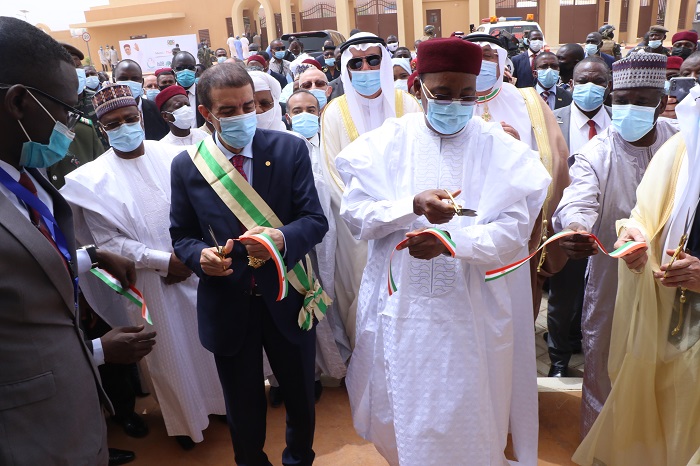 President of Niger and President of IDB cut the ribbon.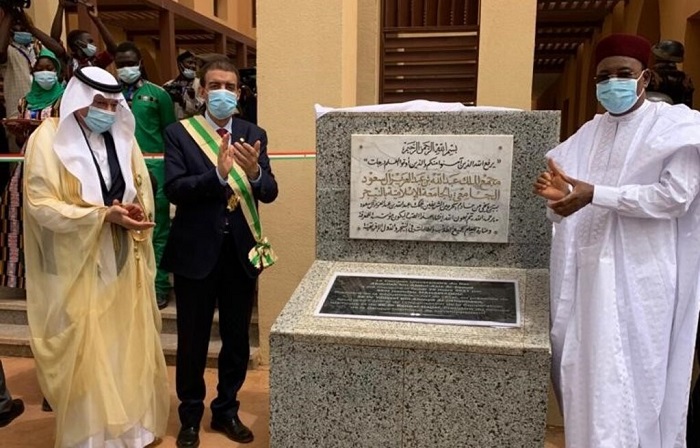 President of Niger and President of IDB unveil for the Campus.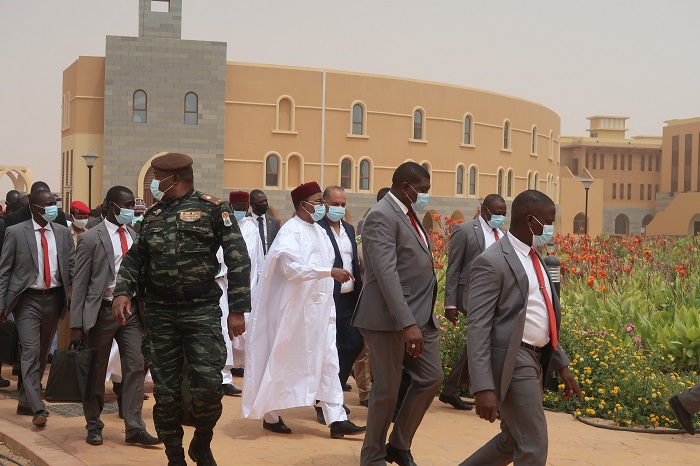 President of Niger and his entourage visit the Campus.
Panorama of the Campus