SOURCE: CGCINT NIGER

The Opening Ceremony for the Main Bridge of Niamey Martyr Square Kennedy Flyover, which is the 2nd flyover constructed by CGCINT following MALI BERO Flyover, was ceremoniously held at 10 a.m. on Jan. 25th, 2016.  The Honorable President Hamadou Issoufou attended the ceremony and cut the ribbon.  The Chinese Ambassador Shi Hu was also present in the ceremony.



Mr. Ibrahim Nomo, the Minister of Equipment, noted in the Opening ceremony, that the completion of Kennedy Flyover helps Niamey achieve modernization, and contributes to prosperous development of capital business and tourism.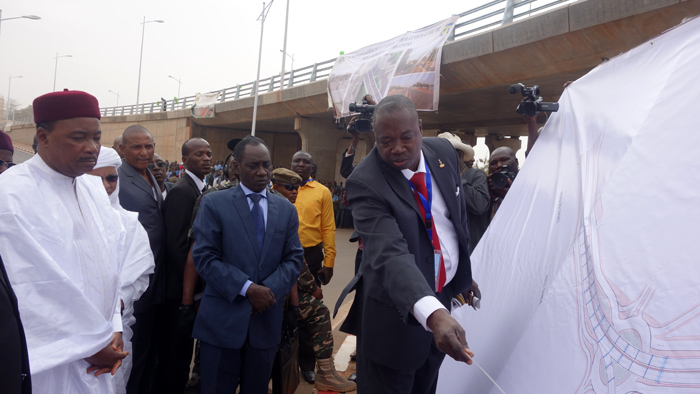 The president is listening to technical explanation of Flyover Operation.