SOURCE: CGCINT MAURITANIA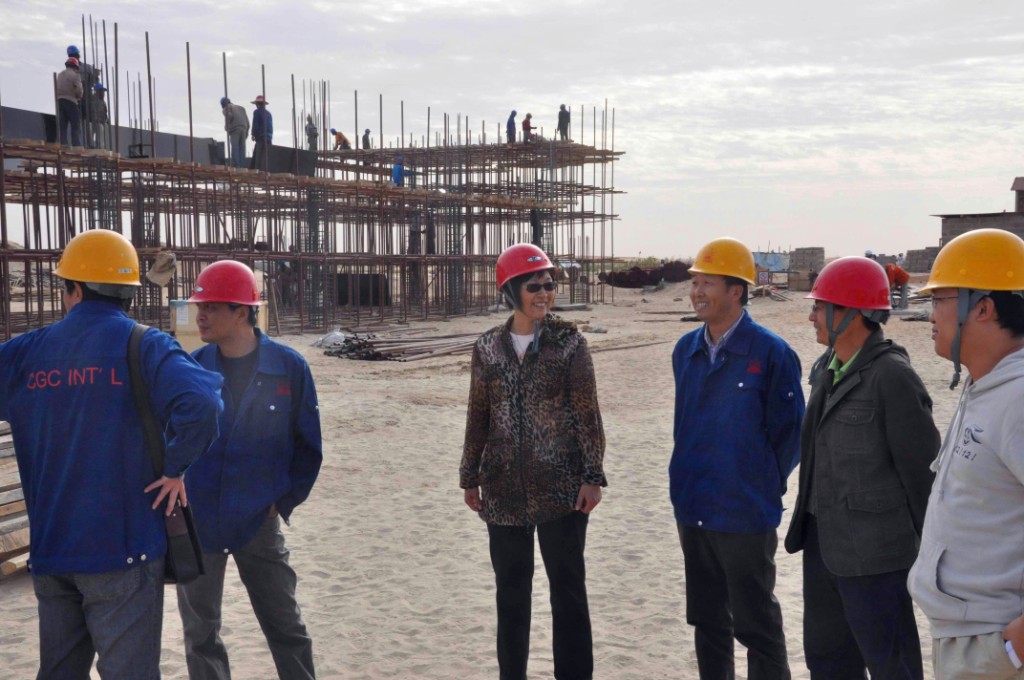 In the morning of January 10, Yang Peipei, commercial counselor of Chinese embassy to Mauritania, inspected the China-aided medical college project in Nouakchott University. She was accompanied by Lin Jianyong, general manager of the Mauritania project department of China Geo-Engineering Corporation International Ltd. (CGC).

Yang listened to reports of CGC on the progress of the project. Since it started on October 9, the medical college construction project advanced steadily. CGC has completed 20 percent of the work. It has finished foundations for the teaching and experiment building and the administration office building. It is busy constructing the framework for the first floor. CGC has also completed underground foundations for the supporting facilities of the lecture halls, animal rooms and teachers' flats. It is advancing with the parts on the floor. Having inspected the construction site, Yang had an informal discussion with the project team members in the meeting room of the work site. She affirmed and praised CGC for its sound performances in Mauritania. She was satisfied with the construction progress and quality. She stressed the significance of construction quality and safety operations. She inquired about problems with the construction, and extended care over the spare time lives of the staff workers. In the end, Yang conveyed high expectations on the medical college project, saying she believed CGC could complete the key project with high quality and on schedule so as to consolidate friendship between China and Mauritania.