SOURCE: CGCINT NIGER

At 8:00 a.m. October 21st, 2014, President of Niger Republic and his delegation accompanied by the head of CGCINT Niger regional company inspected the construction site of martyrs' square flyover which is undertaken by our company. The delegation included Minister of mining and industry development, Minister of equipment, and chief exclusive of Niger great region, etc.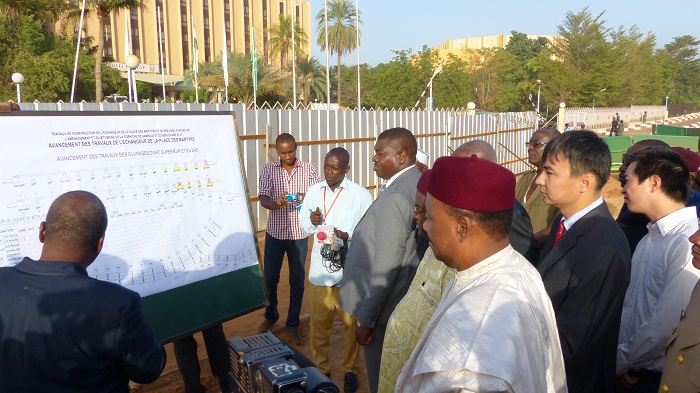 President Yusuf asked detailed questions about the progress of the project. He affirmed the construction situation of the project, and highly praised the contribution of Chinese staff to Niger's nation-building. The president said that Martyrs' Square flyover was the second flyover in Niger Republic, and it is a people's livelihood project which was particularly concerned by the government of Niger Republic. He hoped that our company can further accelerate the construction progress to ensure the early completion for the benefit of the people of Niger Republic.