SOURCE: CGCINT NIGER

On Jan. 27th, 2016, Zinder Water-Supply Project was successfully completed by our company, and trial operation began. Niger Government paid high attention, and held grand ribbon-cutting ceremony.

 

Representatives attending the ceremony includes: The President Hamadou Issoufou, Special State Councilor Mohammed Bazoum, Minster of Hydraulics Sark Boukari, the Governor of Zinder Kala Muhta, the General Manager of Employer SPEN, Zinder Water Resource Bureau and Religious Leaders in Zinder, etc. Representatives from China Party includes, Ambassador Shi Hu, Deputy Manager of CGCINT Niger Zheng Wenju, and Deputy Manager of Zinder Water Supply Project Zhao Li, etc. Diplomatic Envoys, NGOs, International Organizations as well as many local citizens attended the ribbon-cutting ceremony.  The President and the Ambassador paid a visit to the booster pump station under accompany of CGCINT staffs. The President personally launched the pump, and cut the ribbon.

 

Zinder Water-Supply Project consists of boreholes, pipeline, pump stations and transmission line. The Minister of Hydraulics pointed out during his address, that this project shall supply 8500 m³/d for Zinder, changing water-lack situation that can't meet the need of local citizens for water throughout the year, and lay the foundation for the improvement of hydraulic facilities in Zinder, water rate reform of Niger, and improvement of water quality for people.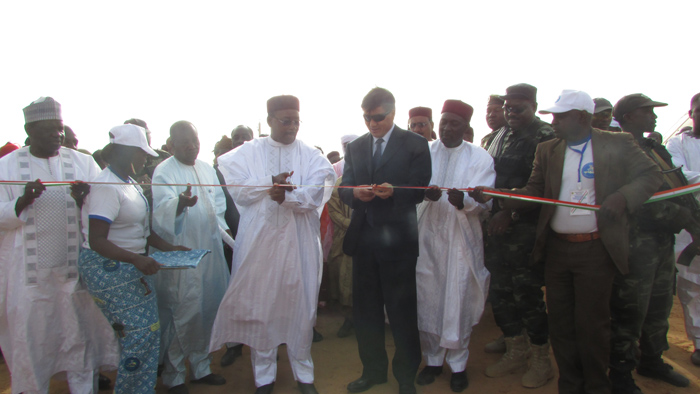 Ribbon Cut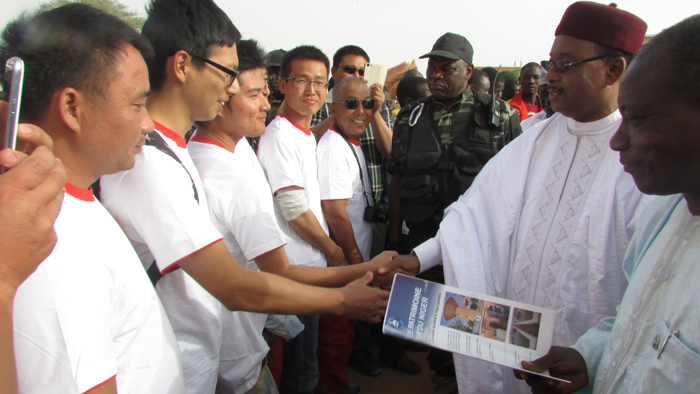 Zinder-President is courteously shaking hands with CGCINT staffs.