SOURCE: CGCINT Burkina Faso



On the morning of October 27, 2020, Burkinabe National Hydrocarbons Company (SONABHY) held the commencement ceremony of PENI liquid hydrocarbons depot construction project in Bingo oil depot. The project was awarded to Joint Venture of China Geo-Engineering Corporation International Ltd. (CGCINT, the leading Party) and Hunan Industrial Equipment Installation Co., Ltd. (HIEICO). The construction period of this project is 22 months. The project mainly involves the construction of 9 liquid hydrocarbons storage tanks, five of which have a capacity of 20,000 m3 and four of which have a capacity of 1,000 m3 respectively, as well as other ancillary works such as pipelines and EIA (electricity, instrumentation and automatic control system).

Minister of Commerce, Industry and Handicraft of Burkina Faso, mayor of Tanghin Dassouri, and general manager of SONABHY (Owner) attended the commencement ceremony and made speeches. The Minister spoke highly of the contribution of SONABHY, and fully affirmed the positive role played by Chinese companies represented by CGCINT in improving the local people's livelihood.

About 1,000 local government officials and representatives of well-known local enterprises witnessed this important moment together, and a wonderful national dance was performed at the ceremony.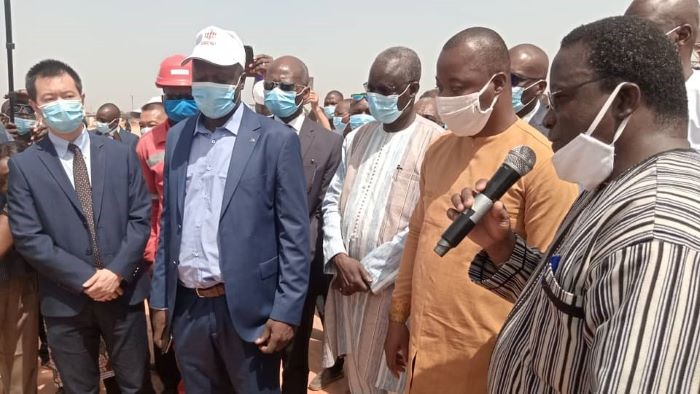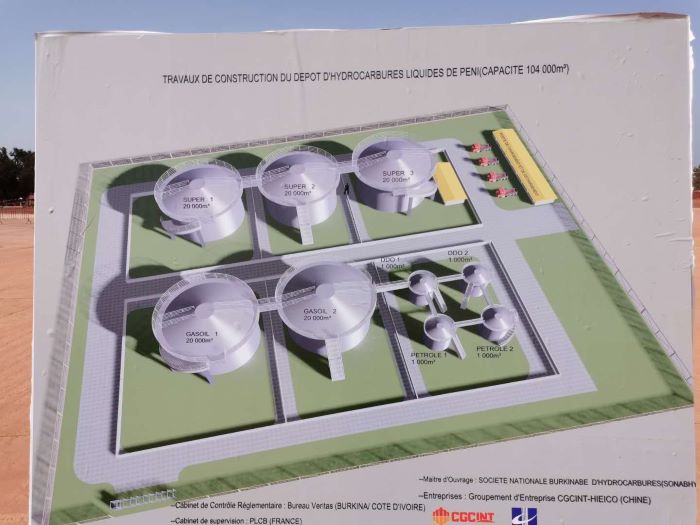 Aerial view of the project