SOURCE: CGCINT BURKINA FASO
China Geo-Engineering Corporation International Ltd. (CGC) won the public tender for the LOT6.5 Bourkina ZIGA water supply project in early 2011. It is also the first water supply project CGC acquired through public bidding in Burkina Faso. The project is jointly funded by French Development Agency and European Investment Bank. The proprietor is Burkina Faso national drinking water and sewage purification company. The project mainly includes construction of 180-kilometer water supply pipelines and access to 17,000 households. They cover 18-kilometer DN300~DN600 cast iron pipelines, a priority of the project.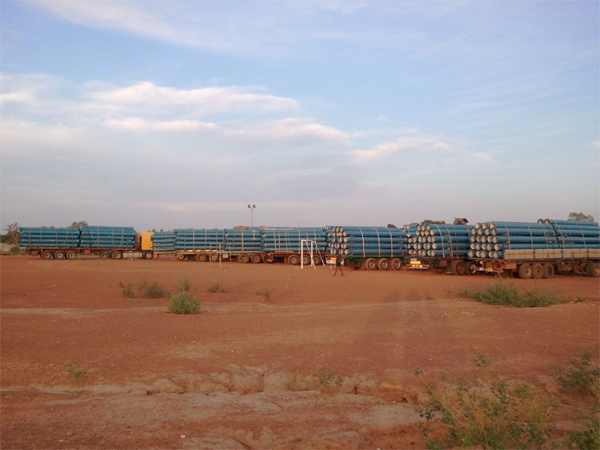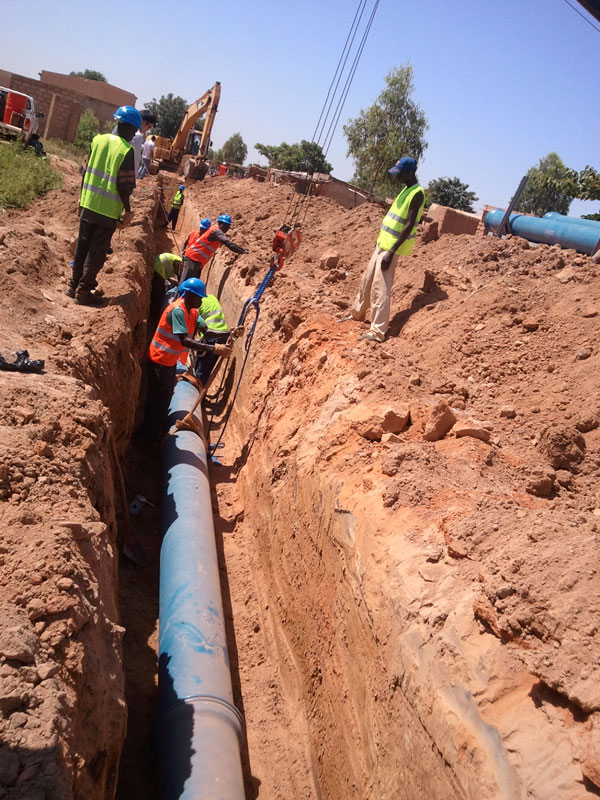 On September 24, CGC officially began with the cast iron pipelines. The operations include digging trenches, loading and unloading and installing cast iron pipelines, and refilling the trenches. CGC strictly follows technical standards, gives top priority to quality and safety, and earnestly constructs the project to make it a satisfactory project.